Ignite your AdWords
You're probably not getting the most out of AdWords. We can refine your account to get maximum value for your ad spending, your ads in front of more of the right customers, and the edge over competitors.  It's all about conversions.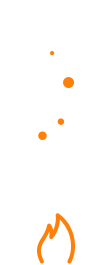 Proven results, happy clients
After more than ten years in business, we've helped hundreds of clients reach more customers with AdWords.
Optimum Results has kindly sponsored SCOUTS New Zealand by working with us to develop and monitor Google Adwords campaigns. We continue to see the number of requests to join via the website increase, and through easy to read reports we can also identify details such as how many visitors have called our 0800 SCOUTS phone number as a result of the campaigns. I would highly recommend Simon and his team – for their sound advice and close attention to the needs of their customers. Thank you!
The team at Optimum Results have proven they provide skilled AdWords optimisation that has resulted in a highly effective marketing channel for our business. Simon is hands on – consistently driving innovation, analysing, testing, and developing new opportunities to move the account forward.
Every time I talk to Simon I learn something new about Google AdWords and search engine marketing. It turns out that a common sense approach is just not good enough – the results of a DIY campaign are at best suboptimal, and at worst you're actually doing damage. You can never get back the months of lost opportunities wasted on a poor AdWords campaign.
We had no idea how to make internet marketing work for us. Simon has helped us make the right choices from the start. The Google AdWords campaigns we are now running have made a big difference.