Ignite your AdWords
You're probably not getting the most out of AdWords. We can refine your account to get maximum value for your ad spending, your ads in front of more of the right customers, and the edge over competitors in search marketing.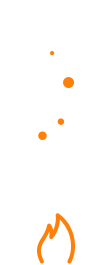 Proven results, happy clients
After more than ten years in business, we've helped hundreds of clients reach more customers with AdWords.
Every time I talk to Simon I learn something new about Google AdWords and search engine marketing. It turns out that a common sense approach is just not good enough – the results of a DIY campaign are at best suboptimal, and at worst you're actually doing damage. You can never get back the months of lost opportunities wasted on a poor AdWords campaign.
After taking over our account, Optimum Results quickly set about optimising our AdWords. While there were many facets to their overall optimisation process, it was their keyword development and meticulous attention to detail that impressed us the most. The keywords were refined to focus more accurately on our product offerings and this was supplemented by a significant jump in relevant negative keywords. Optimum Results made an immediate impact, which saw our cost per acquisition fall dramatically.
While running Cedar Court Motel, Napier we used Google Adwords as part of our marketing plan. During this time we were approached by Simon at Optimum Results who advised us that we could get more out of our Adwords, hence achieving better value for our marketing budget. We were very pleased with the work that Optimum Results did for us and it was great to receive a better outcome with our Adwords not to mention, better targeting results.
Simon and the team at Optimum Results live and breathe AdWords. They are specialists, and it shows. They are professional, responsive, dedicated, and provide a high standard of AdWords account management.