Ignite your AdWords
You're probably not getting the most out of AdWords (paid search). We can refine your Google and Bing Ads accounts to get maximum value for your ad spending, your ads in front of more of the right customers, and the edge over competitors.  It's all about conversions.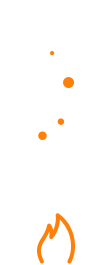 Proven results, happy clients
After more than ten years in business, we've helped hundreds of clients reach more customers with paid search.
The team at Optimum Results are a fantastic business. Within four months of taking on the account they have been fully immersed in all aspects of our business. Most importantly the team fully optimised our account showing a 40% efficiency, and have successfully driven our CPA down while increasing conversions. I highly recommend them.
Optimum Results has kindly sponsored SCOUTS New Zealand by working with us to develop and monitor Google Adwords campaigns. We continue to see the number of requests to join via the website increase, and through easy to read reports we can also identify details such as how many visitors have called our 0800 SCOUTS phone number as a result of the campaigns. I would highly recommend Simon and his team – for their sound advice and close attention to the needs of their customers. Thank you!
The team at Optimum Results have proven they provide skilled AdWords optimisation that has resulted in a highly effective marketing channel for our business. Simon is hands on – consistently driving innovation, analysing, testing, and developing new opportunities to move the account forward.
Simon and the team at Optimum Results live and breathe paid search. They are specialists, and it shows. They are professional, responsive, dedicated, and provide a high standard of Google Ads account management.