We refine your AdWords
We're AdWords scientists who specialise in optimising AdWords accounts. We can manage your account, provide professional guidance, or help with a particular facet of AdWords, like remarketing.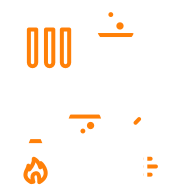 AdWords account management
We can take care of your AdWords account, whether you're new to AdWords or have been plugging away at it for a while. If you already work with an agency, we can partner with them to handle the AdWords side of things. We'll save you a lot of time, money and complex data wrangling – and get you in front of more customers.
We believe in data, not guesswork. Using custom tools, we:
mine the real-time search terms your customers actually use

highlight key actions needed to manage and accurately serve your ads

develop the right ad groups to increase your chance of conversion

manage pricing and bidding efficiently

regularly report back with key insights to inform your ongoing marketing.

AdWords consultancy
We can provide an independent review of your current AdWords performance – especially if you've already been toiling away with AdWords for some time and you want advice or guidance. The outcome of a review is a set of AdWords recommendations to:
increase search marketing visibility

increase conversions

reduce costs per click.

Remarketing consultancy
Remarketing gets your message in front of customers who've already visited your website – it's a specialised facet of AdWords. Using remarketing lists, we can show your ads to these customers when they do future Google searches, increasing your chance to make a conversion and giving you extra control over your target audience.
To plan and implement a Remarketing campaign for you, we can:
create target audiences from your Google Analytics account

import your target audiences into AdWords

establish your campaigns

monitor progress and refine audience and messaging where necessary.

Google Display, YouTube and Facebook
We apply the same obsession to detail in managing your advertising through Google Display ads, YouTube and Facebook.
Costs tailored to your needs
We believe in providing maximum benefit for minimum cost. We'll tailor your costs according to your search marketing goals, available budget and AdWords account complexity.